Family Myrtaceae
Characteristics
range from woody shrubs to tall trees
leaves are aromatic, containing oil glands
flowers may be white, pink, red, purple, yellow. They usually have five sepals and petals and many stamens. The stamens are long and conspicuous
in eucalypts, the petals and sepals are joined to form a cap over the bud
fruit is generally woody
This family was very important to Aboriginal people. Water was collected from the roots of certain mallee eucalypts. The wood and bark of eucalypts and melaleucas was used to make tools and utensils such as shields, spear throwers and bowls. Edible grubs and insects were also provided by some eucalypts.

Four important groups (genera) in the family Myrtaceae are:
Eucalyptus
Callistemon
Melaleuca
Leptospermum
Flower structure of the genus Callistemon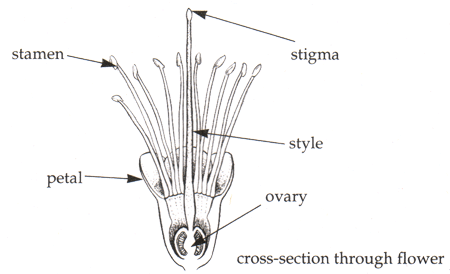 Flower structure of the genus Melaleuca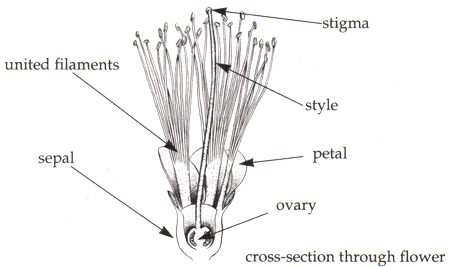 ---