Acacia cardiophylla
West Wyalong wattle
Description: Rounded shrub to 2.5 m spreading to 3 m with feathery, light green bipinnate leaves. Bears bright yellow ball-shaped flowers in spring.

Distribution: NSW.

Propagation: From scarified seed or boiling water treatment. There has been some success with cuttings.

Cultivation: Well-drained soil required. Defoliation occurs in badly drained soil. A good foliage plant.

Special horticultural attributes:
Frost hardy (will tolerate frosts to -7 C )
Recommended for its foliage.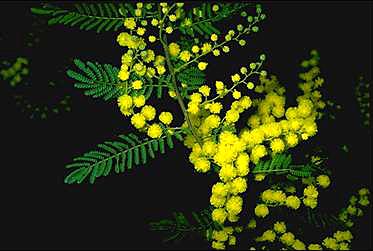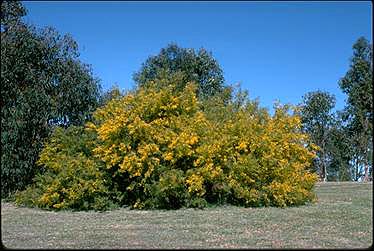 ---
---