Acacia denticulosa
Description: An erect, sparsely branched shrub to 2 m high by 3 m across. The thickly textured, broadly elliptical phyllodes are up to 7 cm long, toothed and with a rasp-like surface. The golden rod-shaped flowers are up to 7 cm long and seen in spring.

Distribution: WA (rare)

Propagation: From scarified seed or boiling water treatment.

Cultivation: Difficult to maintain in the eastern states. Dry situation is suggested.

Special horticultural attributes:
Frost hardy (will tolerate frosts to -7 C )
Recommended for its foliage.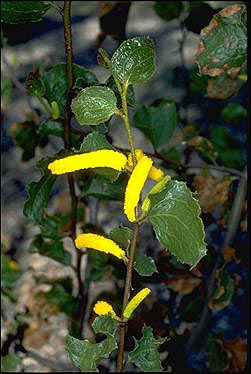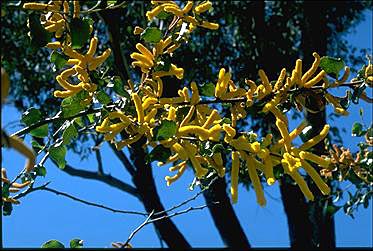 ---
---