Acacia doratoxylon
Currawang, Lancewood, Spearwood
Description: Large, rounded shrub to 6 m or occasionally an erect, small tree. Long, narrow phyllodes to 15 cm. Bears yellow rod-shaped flowers in spring

Distribution: NSW, ACT, Vic.

Propagation: From scarified seed or boiling water treatment.

Cultivation: Needs a well-drained, dry position. Good screen plant in its rounded shrub form.

Special horticultural attributes:
Frost hardy (will tolerate frosts to -7 C )
Suitable hedge or screen plant.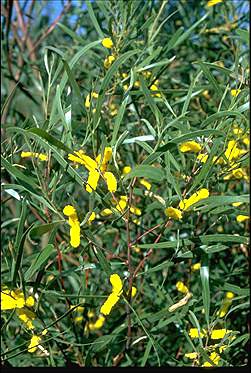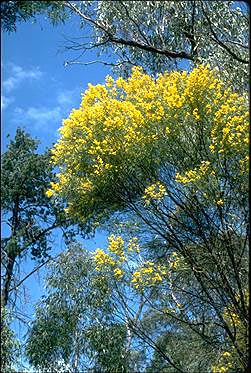 ---
---