Acacia fimbriata
Brisbane Golden Wattle
Description: Small tree or rounded shrub to 7 m high by 6 m across. Phyllodes are narrow-lanceolate, to 4 cm and usually with hairs near the base. Profuse yellow, ball-shaped flowers occur in spring.

Distribution: Qld., NSW.

Propagation: From seed.

Cultivation: Hardy in most situations. Adequate water is required. Good, dense, screen plant.

Special horticultural attributes:
Frost hardy (will tolerate frosts to -7 C )
Suitable hedge or screen plant.
Suitable for planting in tropical areas.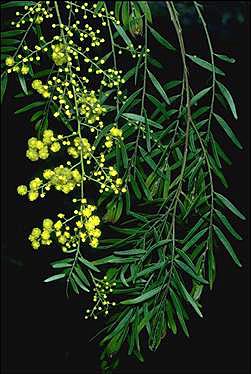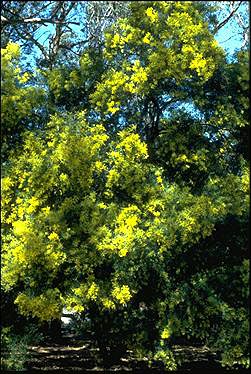 ---
---