Acacia longifolia
Sydney Golden Wattle
Description: Large, erect shrub to 6 m, sometimes more, with light green phyllodes to 15 cm by 2-3 cm. Flowers in golden spikes occur in spring.

Distribution: NSW, Vic.

Propagation: From scarified seed or boiling water treatment.

Cultivation: Good, hardy, fast-growing species for screening. Suitable for hydroseeding work on banks. Has become a weed in South Africa.

Special horticultural attributes:
Suitable for areas of low maintenence (eg. road batters).
Frost hardy (will tolerate frosts to -7 C )
Suitable hedge or screen plant.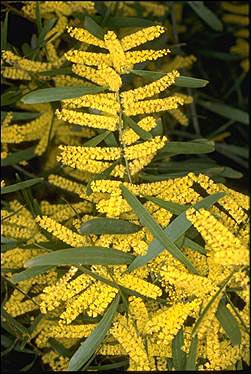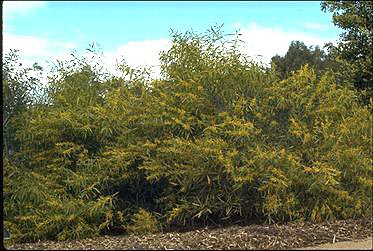 ---
---