Acacia parramattensis
Description: Medium-sized tree to 16 m with dark green bipinnate leaves and fine leaflets. Cream ball-shaped flowers occur in spring.

Distribution: New South Wales.

Propagation: From scarified seed or boiling water treatment.

Cultivation: Very frost hardy, fast growing tree in most situations.

Special horticultural attributes:
Frost hardy (will tolerate frosts to -7 C )
Suitable hedge or screen plant.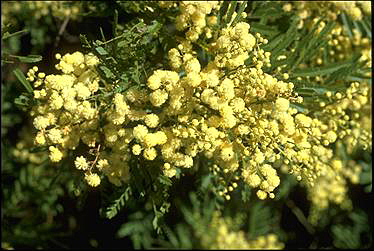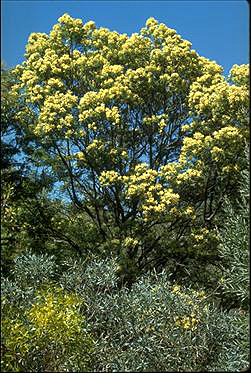 ---
---