Council of Heads of Australasian Herbaria
Australian National Herbarium
Biographical Notes
Atkinson, Edward Derwent (1844 - 1920)

Born 12 December 1844 in Drax, Yorkshire, England; died 25 October 1920 in Hobart, Tasmania, Australia.

Geologist; stationmaster for Tasmanian Railways at Waratah & Sulphur Creek.

A keen collector, especially of fossils at Table Cape, Tas. Also collected algae in 1884; visited Bass Strait islands (including Hunter Is. and Three Hummock Is.) in 1889; collected around Albany, W.A., 1893–97 incl. visit to Coolgardie district, 1894–95.

Plant specimens at MEL and HO. His collection of fossils was purchased by the National Museum of Victoria in around 1901.

Brother of Henry Dresser Atkinson. Father of Robert Norwood Atkinson (1885-1915), who is commemorated in the name of a fossil foraminiferan, Sherbornina atkinsonii.


Sources:
Anonymous, Table Cape Fossils, Vict. Nat. 18: 84 (1901)
Anonymous, The late Mr. E. D. Atkinson, p. 8, Examiner newspaper, Launceston (12 Nov. 1920)
Atkinson, E.D., Notes of a short trip to the islands of western Bass Straits, Vict. Nat. 6(10-11): 156–164 (1890) [Accessed via the Biodiversity Heritage Library http://biodiversitylibrary.org/page/30016006 on 13 Dec. 2016]
Chapman, F., Sherbornina: A new Genus of the Foraminifera from Table Cape, Tasmania, J. Linn. Soc., Zool. 34: 501–503 (1922)
George, A.S., Australian Botanist's Companion (2009), Four Gables Press, WA. [erroneously lists Atkinson's first names as "Edwin Dresser"; consult for source references]
Portrait Photo: 'Passions in Ornithology: A century of Australian Egg Collectors' (2020), Mason & Pfitzner, Canberra.
Collecting localities for 'Atkinson, E.' from AVH
(2021)
Data from 148 specimens in Tasmanian Herbarium, HO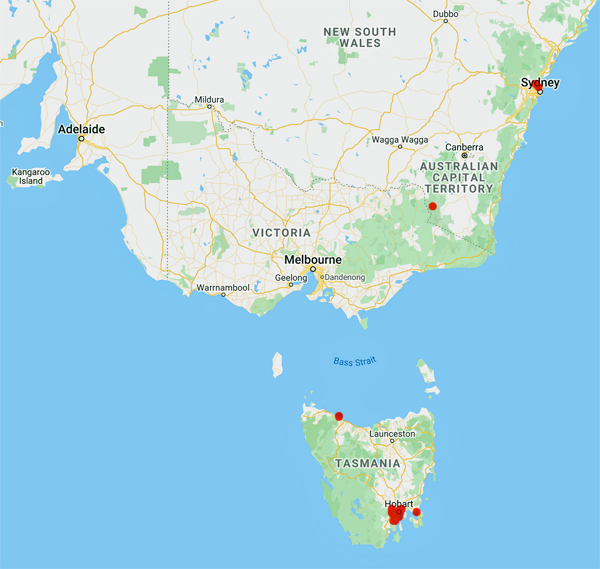 ---
Australian National Herbarium - updated 18 December, 2021 by webmaster (cpbr-info@anbg.gov.au)
---