---
---
Tree of Trees
A public display at the Australian National Botanic Gardens illustrating recent research on Acacia phylogeny.
28 August to 14 September, 2009
This is a living display of the evolutionary relationships between Australian wattles (
Acacias) called a phylogenetic tree. A tree of trees! The trunk and branches are represented by rope and the plants are clustered according to their evolutionary relationships. Plants close together are closely related - like siblings - while plants that are far apart are more like distant cousins.
These 58 plants belong to a large research project which has a goal to understand the evolutionary relationships of all 1,000 wattle species.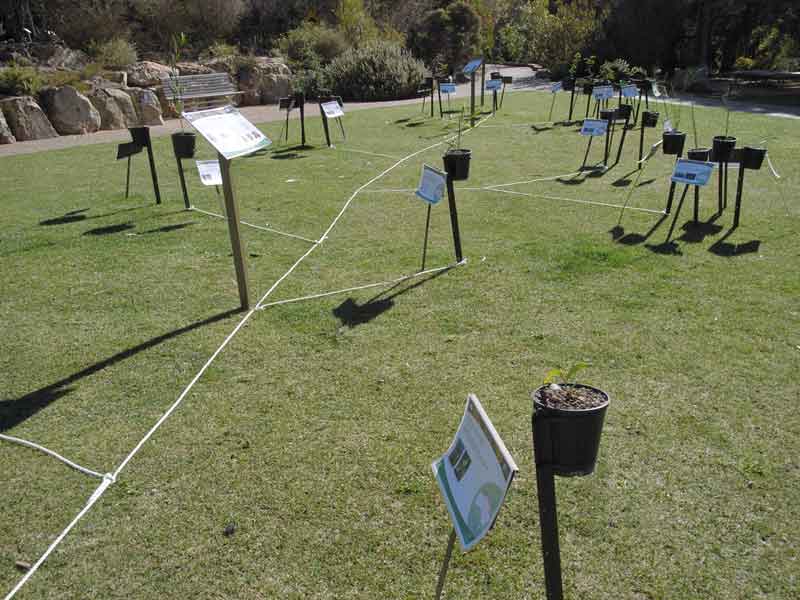 Part of the rope 'tree' illustrating Acacia phylogeny. (click to enlarge)
Acacia seedlings with explanatory labels

.


Joe Miller with visitors at the start of the 'tree'.
---
Updated 10 September, 2009 , webmaster, CANBR (canbr-info@anbg.gov.au)
---