---


---
enlarge image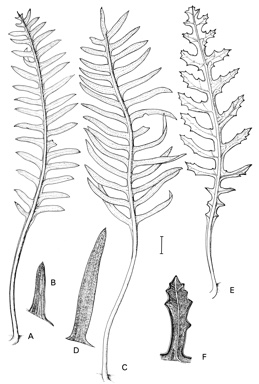 ©
Banksia blechnifolia,
Banksia repens,
Banksia chamaephyton
Photographer: see Illustrator
Copyright holder: Other, see our image use page for details
Date Taken: 26 May 1999
Taken at:
Image Source: Australian Plant Image Index (APII) - Photo No.: foa.360

Caption: Banksia leaves, abaxial face (vouchers not recorded). A-B , B. blechnifolia . A , leaf; B , detail of leaf. C-D , B. chamaephyton . C , leaf; D , detail of leaf. E-F , B. repens . E , leaf; F , detail of leaf. Illustrators: D.Boyer.
Flora of Australia Volume 17b (1999) figure 31.



---
---