---


---
enlarge image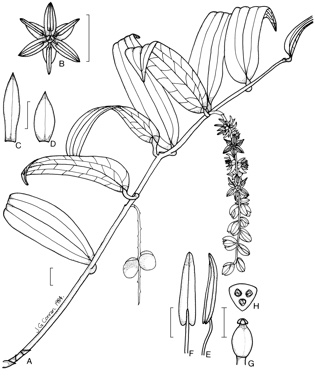 ©
Ripogonum discolor
Photographer: see Illustrator
Copyright holder: Other, see our image use page for details
Date Taken: 02 May 1986
Taken at:
Image Source: Australian Plant Image Index (APII) - Photo No.: foa.732

Caption: Ripogonum discolor . A , flowering and fruiting branch; B , flower; C , petal; D , sepal; E , stamen, side view; F , stamen, front view; G , pistil; H , T.S. ovary (J.Conran 229, BRIU).Illustrators: J.G.Conran.
Flora of Australia Volume 46 figure 48.



---
---