Christmas Island Botanical Postage Stamps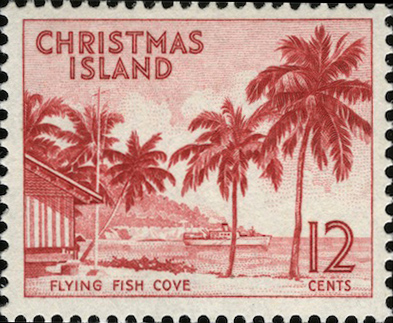 Date of issue: 28 August 1963
Designer: B. Stewart
Printer: Notes Printing Branch
Celebrates the port of 'Flying Fish Cove', but happens to feature coconut palms.
Plant: Cocos nucifera
Family: ARECACEAE
Coconut
While the coconut is definitely native to Cocos Island, there is some doubt
as to whether it is native to Christmas Island or was introduced by European
settlers. It is now a familiar palm tree through most tropical regions on earth.
---
---