Joseph Banks Building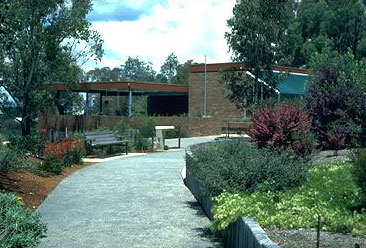 The building in named in honour of Joseph Banks (1743-1820).

The Joseph Banks Building houses the Gardens' Centre for Horticultural Training, and is a focus for a wide range of community education activities. Its glasshouse and part of the associated garden area is used by the Growing Friends group for their propagation programs.

The Building was originally opened as 'The Banksia Centre' by Mrs Tammie Fraser, wife of the then Prime Minister, in July 1982.

It was originally a specialist facility providing horticultural training only to people with disabilities. But with changing community attitudes towards isolating the disabled, and following extensive public consultation, its role was changed so that the training activities for people with disabilities could be integrated with those of the wider community.

The name 'Banksia Centre' also carried the connotation that the building had some special role in growing banksias, often leading to confusion among visitors. The name was changed in 1995.

The building contains an activity room, a glass-house and administration office. The building, and the adjacient garden, has been designed for maximum access by people with a range of disabilities.

.