Plaque to honour George Chippendale (1921-2010)
Botanist, Herbarium Curator, Author
George spent much of his later life working on the eucalypts, and it is fitting that a memorial to him should be placed on the Gardens' Eucalypt Lawn.
On 6 June, 2010, a memorial service was held at the Gardens, where his wife Thelma unveiled a plaque in his memory. (The plaque measures 295 mm by 210 mm.)
Biography of George Chippendale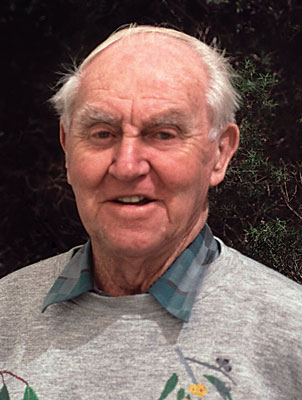 Photo of George Chippendale in April 2001.
---
Updated 26 October, 2010 by Murray Fagg (anbg-info@anbg.gov.au)
---