Happy Jack's Hut
On 20 June 1960, Dr Betty Phillips was appointed as botanist to the Canberra Botanic Gardens to replace Erwin Gauba.
Dr Phillips had previously been Ecologist to the Snowy Mountains Hydro-Electric Authority, and she negotiated an arrangement whereby the botanic gardens would have use of the Happy Jack's Hut (also known as 'Dr Phillips Hut') as an alpine collecting field-station in her new job.
The hut appeared to have been frequently used in the 1960s, but little activity took place there in the 1970s.
With Dr Phillips retirement due to ill health in December 1973, I am not aware of any further Herbarium activity associated with Happy Jacks (Murray Fagg).
A note on the Kosciusko Mountain Huts Association web site (in 2004) states:
"In 1986, a proposal was submitted to NPWS to replace Constances Hut , Dr Phillips hut was removed and Montagues destroyed by fire."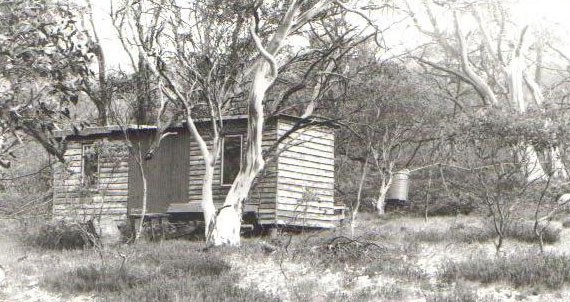 Happy Jack's (Dr Phillips) Hut, front, 1980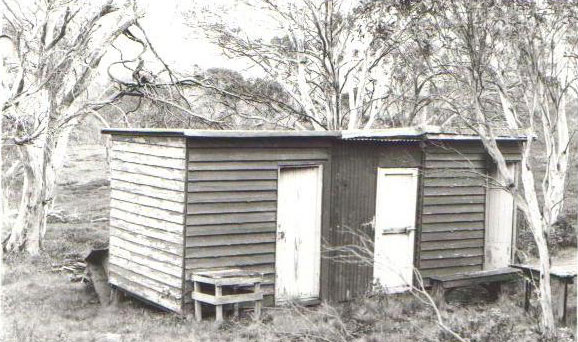 Happy Jack's Hut, back, 1980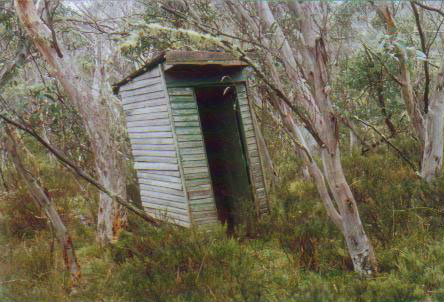 Happy Jack's Hut, dunny, 2002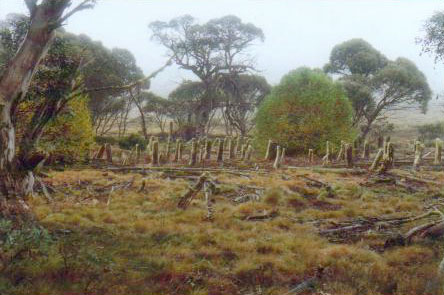 Happy Jack's Hut, nearby plantation, 2002
Reference: email - Andrew Wilson, Kosciusko Huts Association, 6 May 2002.